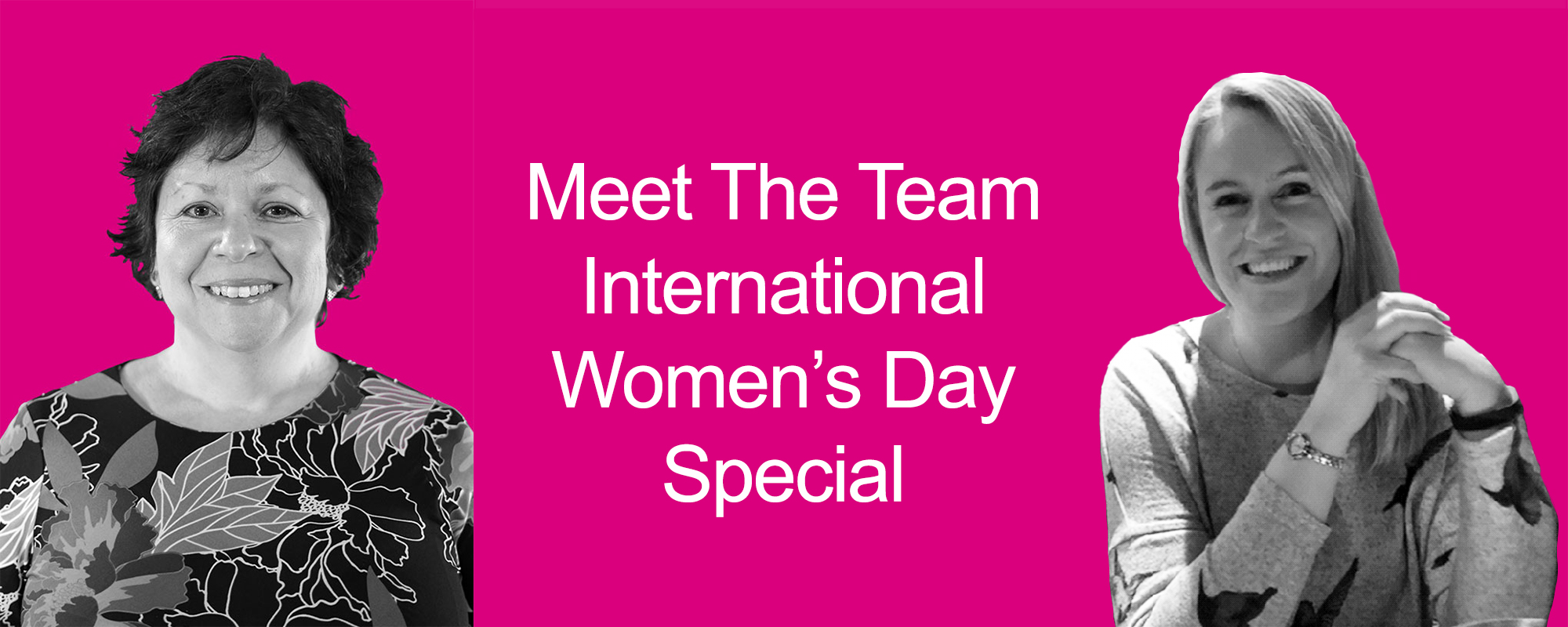 08 Mar

Meet The Team: International Women's Day Edition
On International WomenÔÇÖs Day, we have taken the time out to talk to Tina and Kirsti, two of our Head Office team to find out more about them, their roles and the importance of having strong female leaders within businesses.
What is your role within flexforce?
Tina: IÔÇÖm the Managing Director of flexforce, so ultimately responsible for everything that happens in the company.
Kirsti: IÔÇÖm a Senior Account Manager at flexforce, heading up one of the two teams who deliver merchandising, auditing and van sales campaigns for 11 different clients. We work with everything from confectionery to soft drinks with my lovely team of James, Brad and Urvisha!
How did you first get into this industry?
Tina: When I had my first son I tried resuming my career full-time, however it didnÔÇÖt work out for me or my family so I chose to change to part-time. Someone suggested to me that I should try mystery shopping and field work and my journey started from here.
I became a Regional Field Manager, then a National Field Manager for tactical work which meant that I operationally managed a number of clients.
Kirsti: I studied Business Studies at A Level and there was a module on marketing. From the first day of my studies, I knew marketing would be my career. I went on to study Marketing & PR at Lincoln University but the term ÔÇ£field marketingÔÇØ was never mentioned.
After University I was looking for my first marketing role and our sister company Reach were advertising for an Account Executive role for their Tactical & Events Team. I have now worked in the group for 9 years and have never looked back. I have been promoted within the Tactical business every few years and I am incredibly proud to be working for flexforce.
What is your favourite part of the role?
Tina: The best part for me is developing people internally and externally and seeing them grow their careers and develop.  I also enjoy winning new clients and developing relationships into a successful partnership.
Kirsti: Every single day has been different over the last 9 years ÔÇô you never get time to be bored! Even if you are going through the most challenging activity, you know that there will be learnings that you can apply to future campaigns.
I also love leading and hosting briefing sessions for our van sales campaigns. Meeting our field team from all over the UK is always really motivating ÔÇô our business is nothing without the field team and we are lucky to have some of the best in the industry working for flexforce.
Having inspirational female leadership around me has always inspired me and given me the confidence to know that I can progress within the industry
Have you ever faced challenges in the industry whilst working up to your position?
Tina: IÔÇÖve faced many, mainly with my own self-confidence. Once you appreciate and acknowledge your experience, hard-earned skills and believe you are good enough ÔÇô thatÔÇÖs when you can succeed. I find a good work ethic and a sense of humour has helped me get through some really tough times.
Kirsti: I have never felt that being a woman has held me back, or equally given me any sort of advantage for progression within field marketing. The right attitude and work ethic, being pragmatic and focussed, as well as having determination to succeed and better myself have enabled me to progress through the organisation.
Having inspirational female leadership around me has always inspired me and given me the confidence to know that I can progress within the industry ÔÇô this drives me in wanting to progress.
What is the importance of female leaders in the workplace?
Tina: I think that women can typically multitask and have the ability to change direction as needed, however it is really important to have a diverse mix of people within an organisation as everyone has something different to give.
Kirsti: When I first started working at Reach in 2009 it was predominantly a male leadership team. Over the last few years this has evolved with the group leadership now being 50% female. At flexforce, we are very lucky to have an incredibly strong and inspirational female leader in Tina.
Leadership is about inspiring your team to better themselves and to encourage confidence to believe that anything is possible. Even when you have challenges, a good working attitude and strong team around you can turn it around. I am a huge believer in Girl Power (Yes, IÔÇÖm a Spice Girls fan!) and will always encourage and applaud the right female leadership.
Did you know that 60% of our Head Office staff and 65% of our field team are women?